Our Services
Serving Collin County
Advanced Window Solutions in Allen, TX provides professional window replacing contracting services:

* Window Replacement
* Window Repair
* Window Solar Screen
* Window Installation
* Vinyl Windows
* Insulated Glass Replacement
* Window Glass Repair
* Glass Replacement

About Us
Window Replacement Allen TX
If you live in Allen, TX or the surrounding areas and are looking for a contractor with extensive experience in window replacement, repair, and installation for your project, you are in the right place. We have 18 years of experience and are fully equipped to undertake your project with a high level of competency. Advanced Window Solutions in Allen, TX is a licensed and insured business with a proven track record of success.

Our services include window repair, window installation, window glass repair, glass replacement, and vinyl windows repair, replacement and installation. Our experts specialize in providing our services to owners of residential properties. We offer quality work and pay close attention to detail. Also, we are reliable, friendly, trustworthy, and always on time. We offer affordable pricing and free estimates. Our goal is providing the highest quality service with 100% customer satisfaction.

Call Advanced Window Solutions in Allen, TX at 469-766-4931 today to discuss your window replacement, repair and installation needs with our experts, to schedule an appointment with us as well as to find out more about all of our available services.

Products
* Vinyl Windows
* Window Solar Screens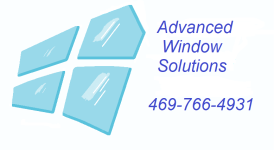 Window Replacement Allen TX
---
https://windowreplacementallen.com
Payment Methods
Master Card, VISA, American Express, Check, Cash